We are excited to announce a new feature on Galeryst to enable people who create galleries to add sculptures to their galleries. This is a feature enabled for users who subscribe to artist, curator, or museum plan and will allow them to add .GLB 3D model files stored in the Adobe Creative Cloud Libraries to specific locations in gallery layouts.
Though there are many 3D file formats, we chose to enable GL Transmission Format Binary ( .glb) files because they contain geometry, lighting, materials, and animations and there are many software tools available today that can be used to create these files. As Adobe has a number of 3D tools their Creative Cloud tool set, they've enabled their Creative Cloud to support the .glb format and Galeryst leverages the Adobe ID for authentication as well as the Photoshop Lightroom API and Creative Cloud API for content.
.glb Files
For the dinosaur model above, I took a 3D topographic model that I created with the Topographic app I built a few years ago, loaded it into the Paint 3D app and then inserted a 3D dinosaur from Paint 3D's model gallery. I then exported it as a .glb file and saved it to a Creative Cloud Library. Most modern 3D applications like or Blender or 3D Builder can generate .glb files and there are lots of models available in the format today.
Adding 3D sculptures to your galleries involves a few steps if you are already a subscriber (if you are not, check out the artist, curator and museum plans here).
Add at least one .glb file to an Adobe Creative Cloud Library (not your Lightroom albums).
Create a new gallery if you don't have one yet. (There is not an option yet to create a new gallery with sculptures.)
Customize the gallery you have already created and add sculptures to any of the wings in the new Sculptures tab.
In each wing, select layouts that have sculpture locations.
Regenerate the gallery.
Here are the details:
Adding a sculpture
Select a wing in the first column.
Press the + to add a new sculpture.
Select a .GLB file from one of your Creative Cloud Libraries and the model will load on the right next to a person figure to give some scale.
Press the Height button to show a grabbable arrow gizmo to move the sculpture up and down.
Press the Scale/Rotate to show a bounding box gizmo to rotate and scale the sculpture.
You can drag with the mouse or touch to change the orientation of the view and mouse wheel to zoom out.
Update the name and description and check the option to show them in your gallery when a visitor points at it.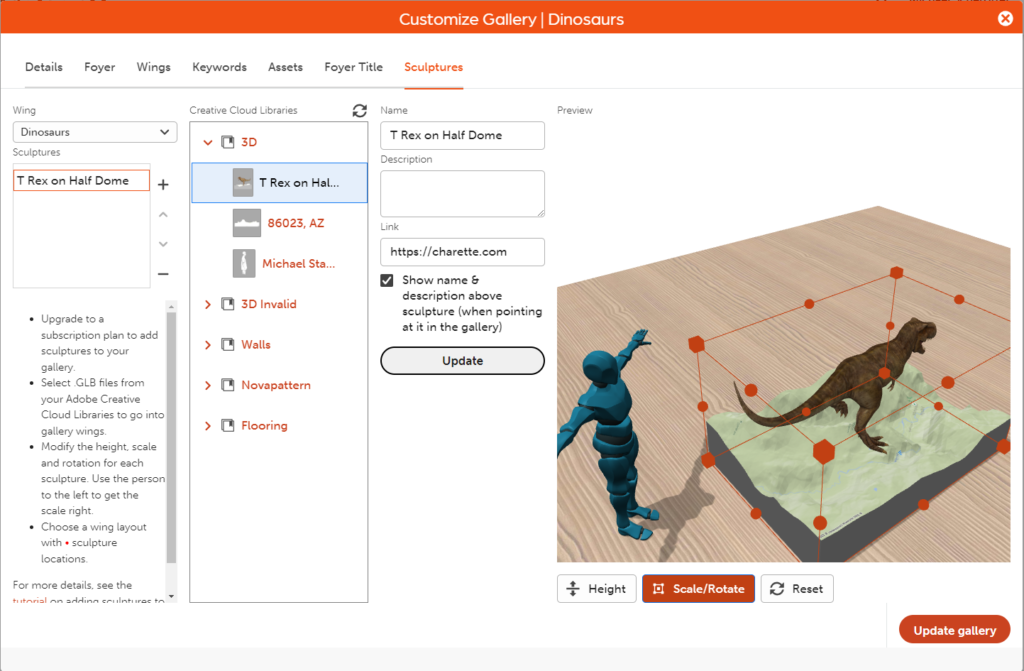 Adding a Layout with Sculpture Locations
On the Wings tab go to the Layouts section in your wing and add a layout that has a red dot on it showing a sculpture location. You can now have multiple different layouts in a gallery wing. Each room in a wing can have up to four sculptures.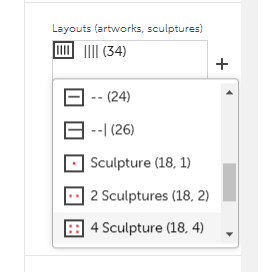 Rebuild your Gallery
Rebuild your gallery by pressing the Update Gallery button and when your gallery is updated, you and your visitors should see sculptures in the wings. See the Dinosaurs Gallery.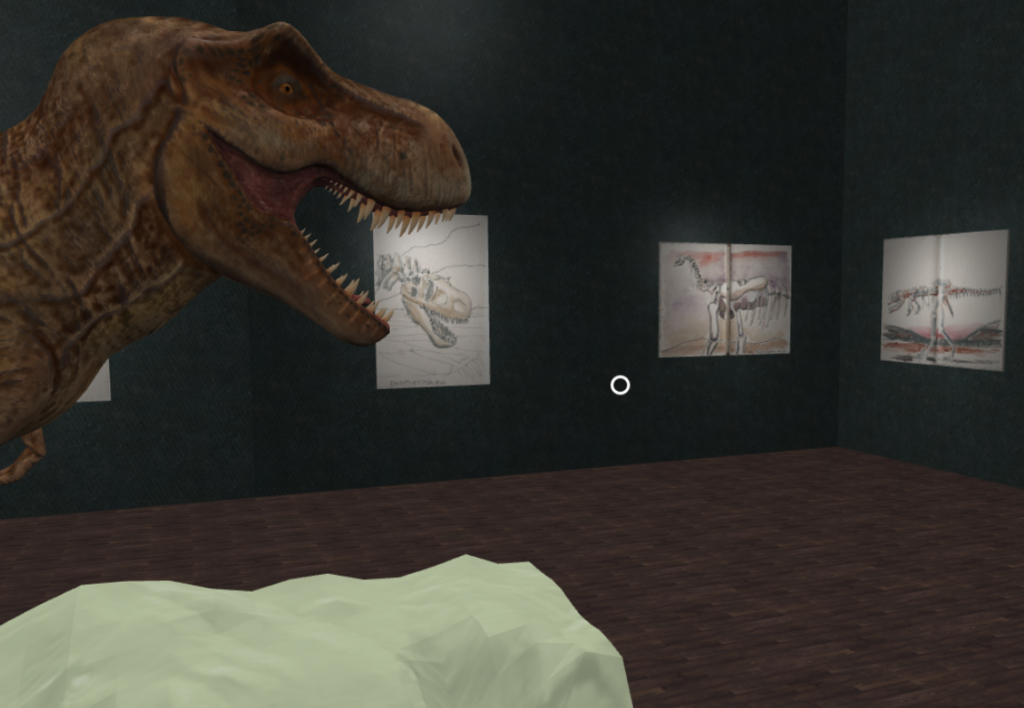 Just the Beginning
This is just the start – please send your feedback and share your galleries with sculptures – we're so excited to see what this enables!
I could imagine all kinds of uses for this new feature:
Presenting an architectural design for review or a critique like the kind that is held in architecture schools.
Showing a 3D scanned model of the artist welcoming people to the gallery.
Share collections of models you've made for as a portfolio surrounded by sketches and renderings of them.
Find .glb models to complement your images on sites like Turbosquid, Sketchfab, or cgTrader.
I can't wait to share what the community of gallerists on Galeryst creates! Stay Tuned!!!